---
Although I am mainly known as a pianist/keyboardist, my first live experience as musician was actually as a percussionist. I started my studies of classical piano, acquiring knowledge of theory of music and composition as well, although I was studying other styles of modern music like: rock, pop, blues, latin…
Since I was 16 I have never stopped playing live on a stage as a professional musician. Also I feel lucky to have had the opportunity to share experiences with great artists from different styles and backgrounds, making richer and wider my perception of music.
If you want me to collaborate in your next recording or live performance or if you are looking for somebody to teach you one of the mentioned instruments, please contact me.
Pianist-keyboardist:
I always try to adapt the sound and set up to each set or artist, so my gear is always versatile, professional and portable. I have always given great importance to the search of sound that truly identifies me.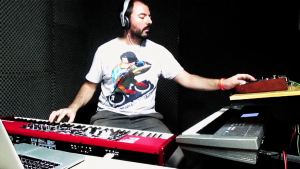 In that quest it was crucial for me to use cutting-edge technical tools that allowed me the creation of those sounds and bringing them with me into the stage. Even to do real time edition live with them.
I like to change my gear depending on the project but my basic gear is an electric piano (for the piano and vintage sounds), workstation keyboard (to create pad sounds, atmospheres, filters and modulations) and synthesiser (to use synthbass, lead synth, filters and modulations), complemented with the plugins in my Mac.
Bass guitar player:
I began playing bass guitar because I always felt attracted to it and I appreciated how important it is within a band.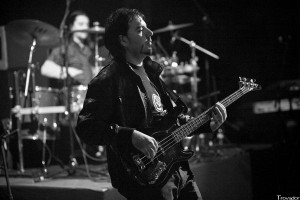 At this moment, I have two bass guitars, several amplifiers and effects. I have performed as a bass guitarist with different pop-rock and funk bands. Moreover, I developed a new format of bass + DJ live performance, very successful in Germany.
Other instruments: